About our School...
Where is the school located?
St. Ronan's Recarson Primary School is situated three miles east of Omagh, County Tyrone within the Cappagh Parish.
What is the school well known for?
St. Ronan's Recarson PS has a strong reputation of being a caring, welcoming school with a long tradition of high standards expected, achieved and celebrated.
What makes St. Ronan's Recarson PS distinctive?
We recognise that parents want their children to go to a school where a very high standard of education is delivered and where they can be confident that their children are being taught by skilled teachers who will develop the qualities and talents of the individual child in a safe and friendly environment.
If you as a parent want your child to be taught in such an environment, with smaller classes, a favourable teacher: pupil ratio and maximum individual attention for your child, then St. Ronan's Recarson PS should be your first choice of primary school.
Our pupils enjoy a curriculum that is responsive to their interests and needs and which promotes their intellectual, spiritual, moral, cultural and physical development. With modern ICT facilities, good discipline, opportunities to learn languages, programmes to develop sporting skills, school trips, extra-curricular activities, positive relationships, opportunities to work with children from other schools - your child will benefit from many additional opportunities and advantages on offer.
Look inside our classrooms...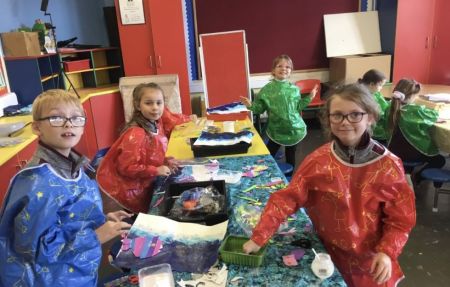 St Ronan's Primary School, Recarson, Arvalee Rd, Omagh, County Tyrone BT79 0NE Phone: 028 8224 5628